Morgantown, W.Va. — Monongalia County legislators are discussing priorities for the upcoming legislative session with business and community leaders.
A meeting was held last week at the Morgantown Area Partnership, ahead of the regular legislative session that begins Wednesday at the State Capitol.
Rep. Evan Hansen of D-Monongalia wants to put surplus money back into the hands of taxpayers, but fiscal discipline is needed. Hansen said lawmakers need to correct wage disparities within state agencies to close staffing shortages before the actual surplus numbers are determined.
"The surplus has been based on flat budgets over the years, with a lot of state services that are not fully funded," Hansen said. "Public education, foster care, state troopers, corrections officers, etc."
Maintaining B&O tax revenue is an important issue for the Monongalia County municipality. Morgantown Mayor Jenny Selin urged lawmakers to change funding sources before it was abolished. However, Granville Mayor Patti Lewis said B&O tax revenues account for 43% of the total budget and 65% of the total annual budget is spent on public safety.
"It will wipe out most of our public services to the community," Lewis said.
R-Monongalia Senator Mike Oliverio said he wants to help counties, cities and towns grow and improve the lives of their residents.
"We are not interested in changing tax policy to deny municipalities the ability to provide basic services," said Oliverio. "I want local governments to grow and provide high-quality services."
Finding drug treatments and solutions to the homeless problem across the region is also a priority.
Freshman Delegate Geno Chiarelli, R-Monongalia, works with addicts and advocates for Medication Assisted Treatment Programs and the use of drugs such as methadone.
"People are no longer worried about withdrawal, but they are calm and healthy enough to work on behavior change," Chiarelli said. I know it works, and I think expanding such a successful program would make a lot of progress when it comes to addressing it.
According to D-Monongalia Rep. John Williams, the issue of road funding will be revisited. Williams recently sponsored legislation that passed both legislatures but was rejected by the governor. said there is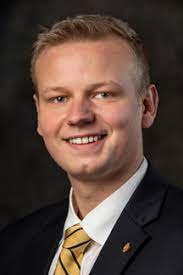 Monongalia County Commissioner Tom Bloom was pleased with the meeting and input from all sides. Bloom said she was encouraged by the state's elected leaders trying to communicate on key issues during the session. He said good communication is important.
"We're going to set up a system where they can go through the Morgantown Area Partnership (MAP) so they can communicate so they know what's going on," Bloom said. . "And they're happy to come together, despite being Democrats and Republicans, to discuss issues in Monongalia County."
The session begins Wednesday at the State Capitol.